Why not indulge yourself with our stylish beach towel, perfect for a day out at the beach or for a spot of backyard sunbathing.
Our large beach towel measures 30" x 60" and are perfect for sunbathing on the beach or a picnic in the park.
Our towels are made with a soft looped cotton face on one side and a 100% microfiber fast drying polyester on the printed side providing a stunning and durable image that will not fade even in a hot wash.
50% cotton, 50% microfiber polyester
Cotton knit loop
Soft & absorbent
Folded & sewn edges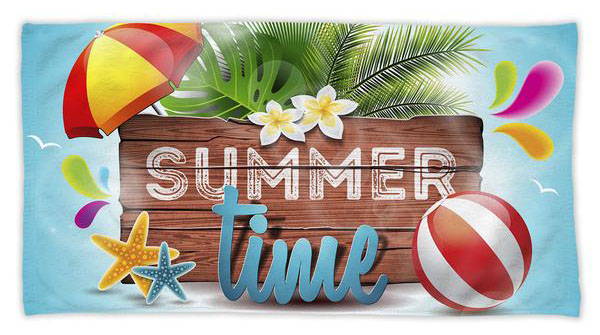 Beach Towels
Size 30" x 60"
Price: $19.95
Allover Print Beach Towel Template
Landscape Size: 3100 x 1600 pixels

Portrait Size: 1600 x 3100 pixels
Resolution: 200 dpi
Colour Space: RGB
File Type: JPG or PNG
How To Design For Beach Towels
How To Use Product Mock Up Files
Product mock up files are used to create realistic marketing images onto which you can apply your own designs. You can then use these images for your Facebook ads or any other marketing needs

The mock up files will only work with Photoshop v6.5 and above
If you do not have Photoshop don't worry our app generates mockups automatically for all our products
Please note the mock up files are quite large so download accordingly