11oz & 15oz Premium Black Mugs
Send a gift they will reach for daily with our fantastic black glossy mugs. If you are looking for an upgrade from standard white mugs, then our sturdy and sleek black glossy mugs will do it.

Mugs are one of the most popular personalized gifts; they are super affordable and are very much enjoyed by the recipient. When decorated with a funny quote, image, or memory, they are sure to bring a smile to anyone

Please note there may be a slight difference in the shade of the printed black to the black mug itself
PLEASE NOTE Hand wash recommended
Available in 2 sizes 11oz & 15oz
Scratch resistant
Hand wash only
Straight edged
Triple A quality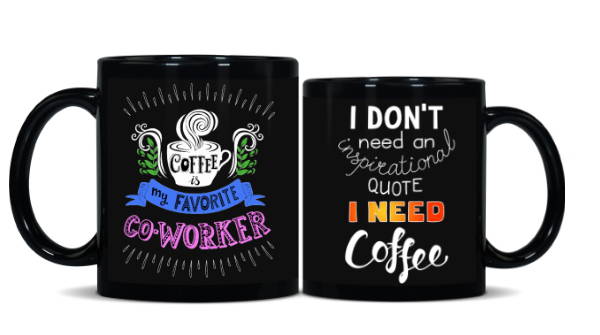 11oz Black Mug = $6.15
15oz Black Mug = $6.95
11oz mug = packaged weight 15oz
15oz mug = packaged weight 18oz
How To Design For Black Mugs
How To Add A Product Using The App
Learn the art of creating personalized products through our comprehensive video tutorial.


Discover the differences between static and personalized products. Explore step-by-step instructions on adding a photo upload section to your products, allowing customers to customize their purchases with favorite images.
Unlock your creativity by incorporating text fields with font and color selections. Delve into more advanced features like mandatory fields, auto-sized text, and precise alignment for a polished finish and finally pushing your finished product to your Shopify store. The detailed 20-minute tutorial covers all aspects of creating personalized products.
Personalized Product Set Up Tutorial