If you want something different to offer your customers, you should look at our brand-new artisan message truffles.


Our gorgeous handmade truffles are provided in a a terrific keepsake tin with a metal print.
Not only is the packaging fantastic, but the truffles themselves are a culinary delight manufactured by the same New England family since 1915, using traditional recipes to provide a fantastic taste.
Our personalized truffles are sure to deliver the perfect taste and texture even to the most discerning palates using only the finest ingredients, such as cocoa butter and ethically sourced cocoa.
In addition to our chocolates, combining our products with our industry-leading fully automated personalization software, you can create stunning, personalized products in minutes.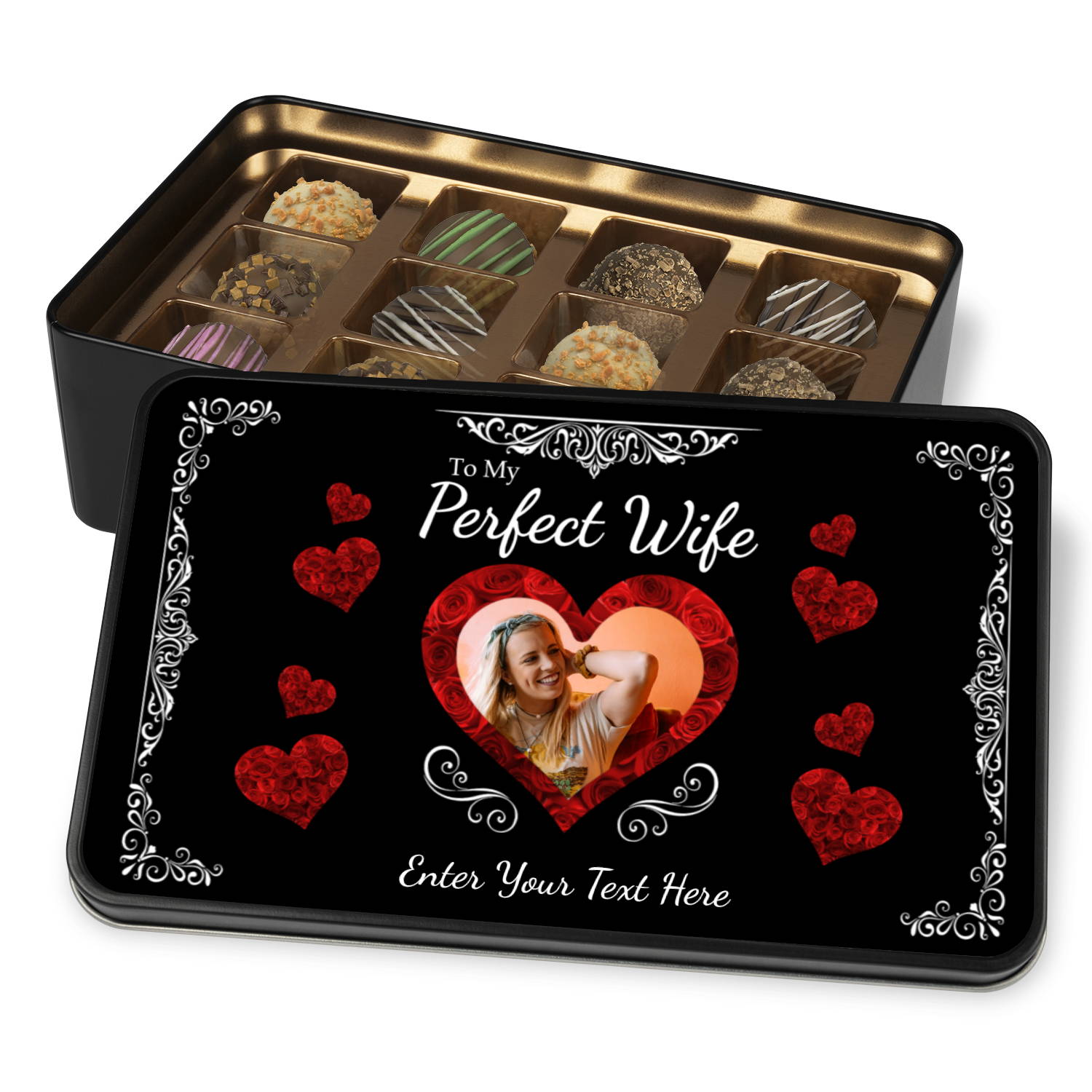 Size: 1422 x 871 pixels

181mm x 111mm
7.1" x 4.3"
Resolution: 200 dpi
Colour Space: RGB
File Type: JPG or PNG
How To Design For Chocolates
How To Add A Product Using The App
Learn the art of creating personalized products through our comprehensive video tutorial.


Discover the differences between static and personalized products. Explore step-by-step instructions on adding a photo upload section to your products, allowing customers to customize their purchases with favorite images.
Unlock your creativity by incorporating text fields with font and color selections. Delve into more advanced features like mandatory fields, auto-sized text, and precise alignment for a polished finish and finally pushing your finished product to your Shopify store. The detailed 20-minute tutorial covers all aspects of creating personalized products.
Personalized Product Set Up Tutorial