Ladies 3 Fold Faux Crocodile Purse
 Discover the epitome of style and practicality with our Faux Crocodile Skin Faux Ladies Purses. Crafted to perfection, this purse is a harmonious blend of fashion and function, designed to enhance your daily life.

It's more than just an accessory; it's a statement of your commitment to style, convenience, and ethical fashion. Choose your favorite color and experience the perfect blend of luxury and practicality today.
Vegan-Friendly Faux Leather: We prioritize ethical fashion with our vegan-friendly faux leather, making a statement against animal cruelty while exuding elegance.
3-Fold Structure for Easy Access: Our purse is intelligently designed for your convenience, ensuring effortless access to all your essentials. No more fumbling around - everything you need is just a glance away.
Available in 4 Elegant Colors: Personalize your style with our wide range of chic colors. Whether you prefer classic black or a pop of vibrant color, we have the perfect shade to match your personality.
Secure Zippered Compartments: Keep your valuables safe and organized with our zippered compartments. No more worrying about loose change or misplaced cards - we've got you covered.
Handy Coin Holder: Tired of searching for loose change in the depths of your bag? Our purse features a dedicated coin holder, making quick transactions a breeze.
Closed Size: 7.5" x 4": The compact size of our purse makes it ideal for both everyday use and special occasions. Slip it into your handbag or carry it as a standalone accessory - it's perfectly sized to fit your needs.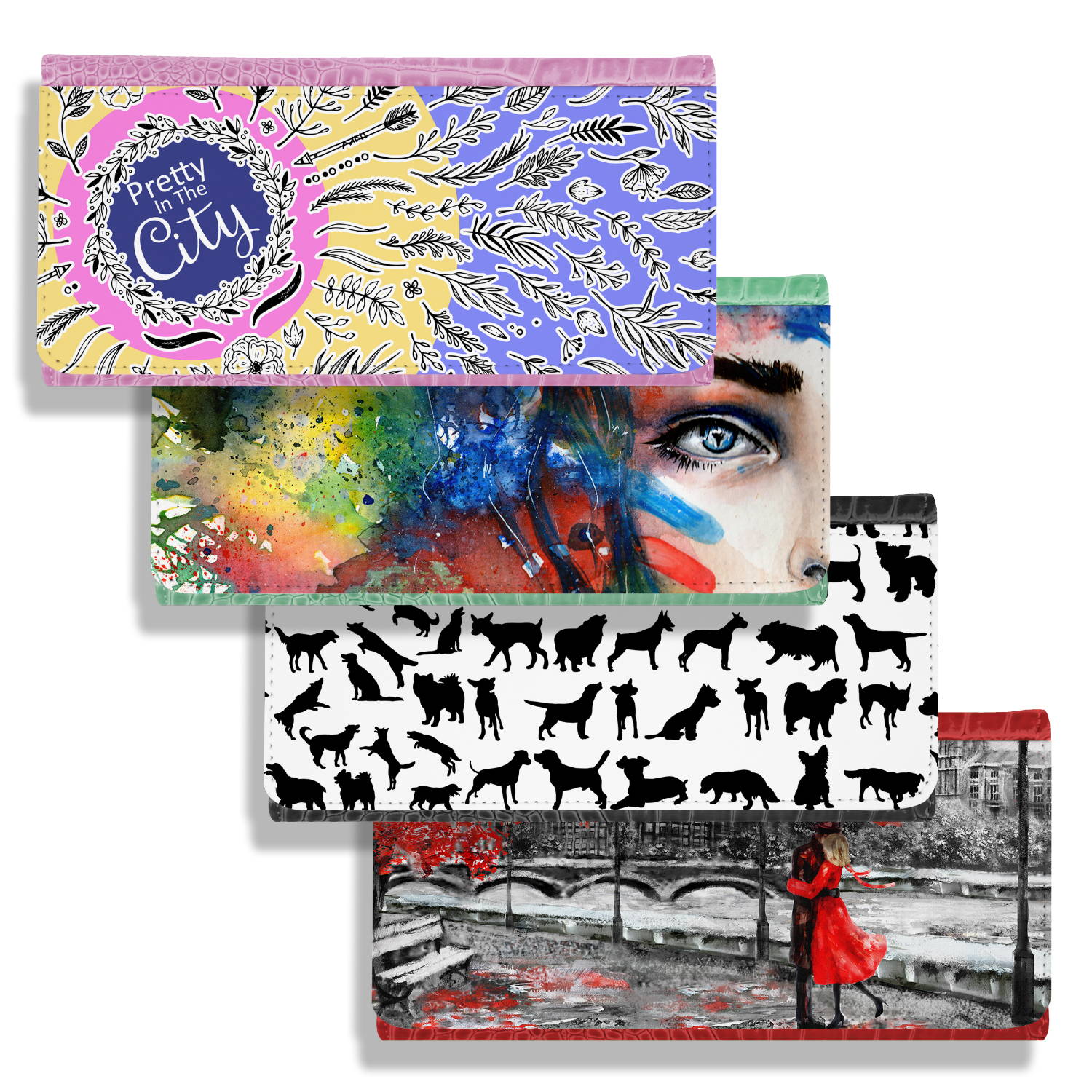 Ladies 3 Fold Purse

Prices $13.45
Size: 1575 x 693 pixels

Resolution: 200 dpi
Colour Space: RGB
File Type: JPG or PNG
How To Add A Product Using The App
Learn the art of creating personalized products through our comprehensive video tutorial.


Discover the differences between static and personalized products. Explore step-by-step instructions on adding a photo upload section to your products, allowing customers to customize their purchases with favorite images.
Unlock your creativity by incorporating text fields with font and color selections. Delve into more advanced features like mandatory fields, auto-sized text, and precise alignment for a polished finish and finally pushing your finished product to your Shopify store. The detailed 20-minute tutorial covers all aspects of creating personalized products.
Personalized Product Set Up Tutorial