Hardboard Glossy Placemats
If you're looking to impress your guests at dinner, do so by serving up dinner on our gorgeous place mats & coasters.
We make all our coasters & place mats from heat resistant wood with a high gloss finish they are just the perfect way to decorate your table.
White high gloss printable surface
Washable surface
Hardboard back
Rounded Corners
3 mm thick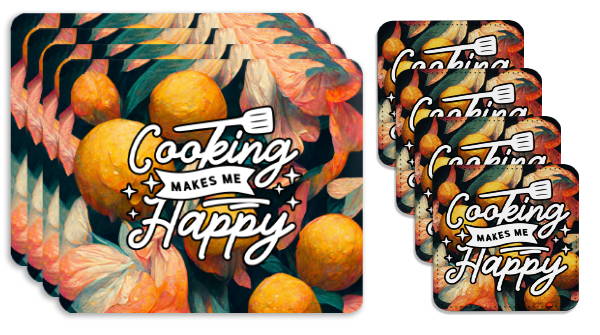 Hardboard Glossy Placemats
Placemats 7" x 9" $8.95 Each
Size: 1827 x 1528 pixels

Resolution: 200 dpi
Colour Space: RGB
File Type: JPG or PNG
How To Add A Product Using The App
Learn the art of creating personalized products through our comprehensive video tutorial.


Discover the differences between static and personalized products. Explore step-by-step instructions on adding a photo upload section to your products, allowing customers to customize their purchases with favorite images.
Unlock your creativity by incorporating text fields with font and color selections. Delve into more advanced features like mandatory fields, auto-sized text, and precise alignment for a polished finish and finally pushing your finished product to your Shopify store. The detailed 20-minute tutorial covers all aspects of creating personalized products.
Personalized Product Set Up Tutorial