Embrace ethical luxury, sophistication, and functionality with our Faux Leather Gentleman's Wallet. It's more than just a wallet; it's an embodiment of your style and values. Make a statement with a wallet that stands the test of time.
Exceptional Craftsmanship: Meticulously handmade, our Gentleman's Wallet boasts Genuine Pictaleather inside and out, ensuring the utmost in quality and durability.
Vegan-Friendly Luxury: Crafted from sumptuous vegan-friendly faux leather, Pictaleather embodies softness and opulence without compromising on ethics. It's a statement of your commitment to both style and compassion.
Image Permanence: Pictaleather's unique design ensures your chosen image will endure, remaining sharp and vibrant throughout the wallet's lifetime. Say goodbye to fading or blurring - we guarantee it!
Thoughtful Design: This wallet features a sleek bi-fold structure, offering a compact yet organized solution to carry your essentials. With credit card slots, note pockets, and a designated driver's license slot, it's designed with your convenience in mind.
Ideal Size: When closed, the wallet measures 5" x 4", ensuring it fits all bill sizes in the USA, UK, and EU seamlessly.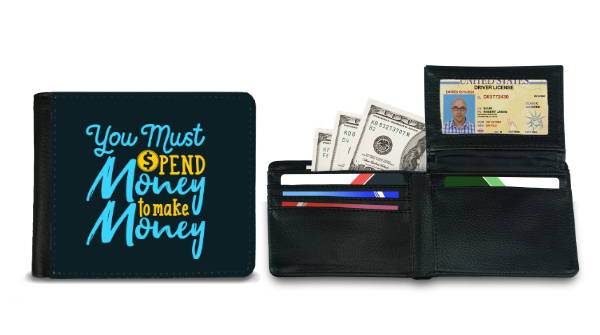 Size: 882 x 787 pixels

Resolution: 200 dpi
Colour Space: RGB
File Type: JPG or PNG
How To Add A Product Using The App
Learn the art of creating personalized products through our comprehensive video tutorial.


Discover the differences between static and personalized products. Explore step-by-step instructions on adding a photo upload section to your products, allowing customers to customize their purchases with favorite images.
Unlock your creativity by incorporating text fields with font and color selections. Delve into more advanced features like mandatory fields, auto-sized text, and precise alignment for a polished finish and finally pushing your finished product to your Shopify store. The detailed 20-minute tutorial covers all aspects of creating personalized products.
Personalized Product Set Up Tutorial