Introducing our Personalized Heavy Canvas Shopping Tote – Your Stylish Eco-Friendly Companion!
Elevate your shopping with our eco-conscious Heavy Canvas Shopping Tote. This versatile bag enhances your style and convenience for trips to the store, market, or anywhere else.
Key Features:
Colors: Available in Black or Neutral
Sturdy Design: Full side and bottom gussets provide structure and durability, ensuring the tote holds its shape, even when empty.
Durable Material: Crafted from heavy canvas, it reliably carries multiple items for years to come.
Comfortable Handles: 23" fabric handles offer a comfortable grip, replacing uncomfortable plastic bags.
Spacious: Measures 10.5" in width, 14" in height, and 5" in depth, providing ample space.
Customizable: Personalize with a 8" by 8" print area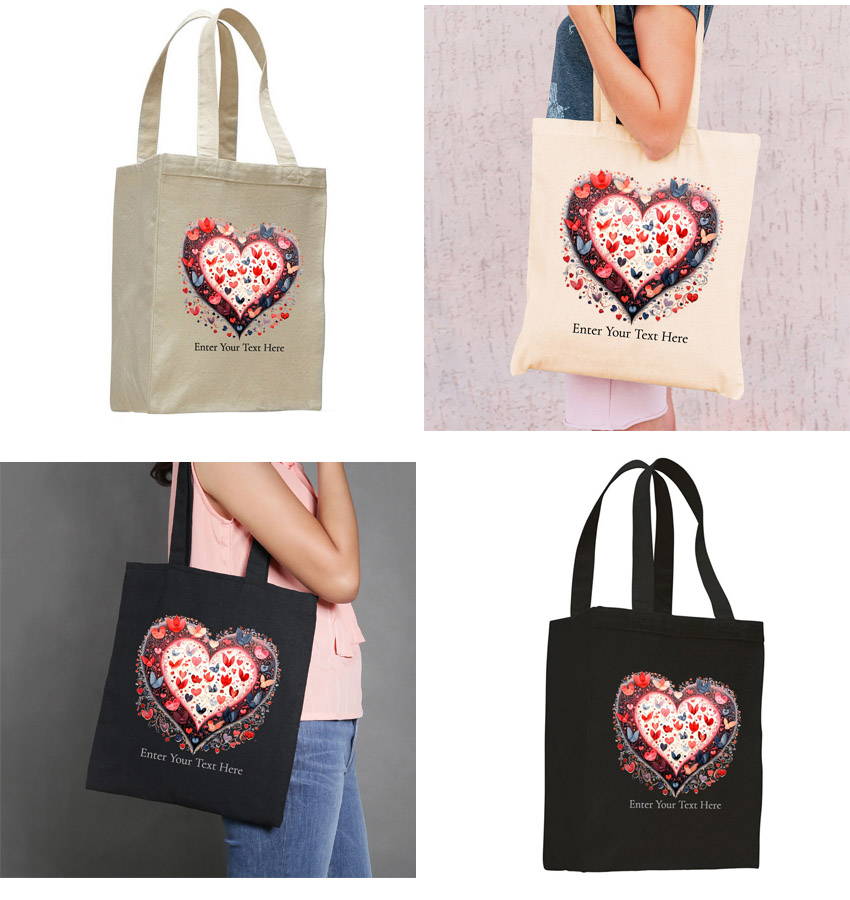 Heavy Duty Tote Bag
Single Sided Print
Black or Natural
Price: $11.45

Size: 8" x 8"

Pixels 1600 x 1600
203mm x 203mm
200 dpi
Colour Space: RGB
File Type: JPG or PNG
How To Add A Product Using The App
Learn the art of creating personalized products through our comprehensive video tutorial.


Discover the differences between static and personalized products. Explore step-by-step instructions on adding a photo upload section to your products, allowing customers to customize their purchases with favorite images.
Unlock your creativity by incorporating text fields with font and color selections. Delve into more advanced features like mandatory fields, auto-sized text, and precise alignment for a polished finish and finally pushing your finished product to your Shopify store. The detailed 20-minute tutorial covers all aspects of creating personalized products.
Personalized Product Set Up Tutorial